Connect:
www.synergis.com





Manage processes, projects, and people with Autodesk PLM 360
November 20, 2014
9:00 am - 1:00 pm
Hotel Bethlehem, 437 Main Street, Bethlehem, PA
18018
Are you looking to:

Maintain an accurate bill of materials (BOM)

Take control of your engineering change processes

Get your new products to market faster

Stay connected to your global supply chain

Get a 360-degree view of your quality data

Track cost- and revenue-related data in real time
See how affordable and simple it is to do all this with PLM 360. The Synergis team, certified as an Autodesk PLM 360 Advisor, and Ron Locklin, Autodesk Director, PLM360, will share trends, the product roadmap and a demonstration of the solution during this in-person event.

Space is limited and registration required.

Collaborate. Integrate. Accelerate.
Join Synergis and Autodesk on November 20 and see how cloud-based Autodesk PLM 360 connects the entire product development team and ensures the work keeps flowing.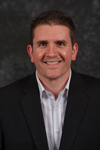 Presenter: Brian Schanen
Brian Schanen works for Autodesk as a Technical Marketing Manager focused on Autodesk PLM 360.

In this role, he builds and delivers collateral for both customers and Autodesk's channel partners to help them use PLM 360 successfully and enthusiastically. Through blog posts, videos, and white papers covering Autodesk PLM and PDM, Brian evangelizes Autodesk's Product Lifecycle Management solution. He has also taught at Autodesk University multiple times and works with customers to implement complete solutions specializing in the Autodesk products.